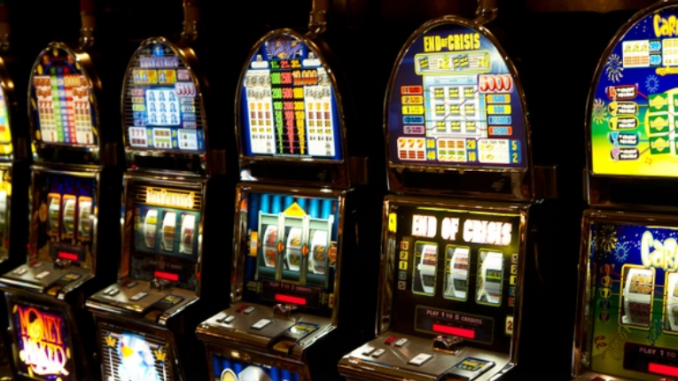 The increased popularity of Bitcoin and other cryptocurrencies as emerging forms of money has prompted the creation of a new type of economy. While this development is trickling down into industries like finance and agriculture, other more unconventional verticals are not left out of the mix.
Gambling is one such example. Casinos have existed in the world since the 1638 establishment of the Ridotto, the world's first gambling house located in the heart of Venice, Italy. They have served as a beacon for gamblers all over the world who move to areas like Las Vegas and Hong Kong looking to make gambling profits.
From movies to music, gambling has been portrayed in pop culture as a world of glitz and glam, for good reason. Since the emergence of casinos, the industry has continued to grow. In fact, by 2016, global casinos had a projected gross yield of about $115 billion.
Since Bitcoin provides numerous opportunities for optimized financial security, anonymity, and ease of transactions, it's quickly making the rounds in the gambling industry with the emergence of Bitcoin casinos.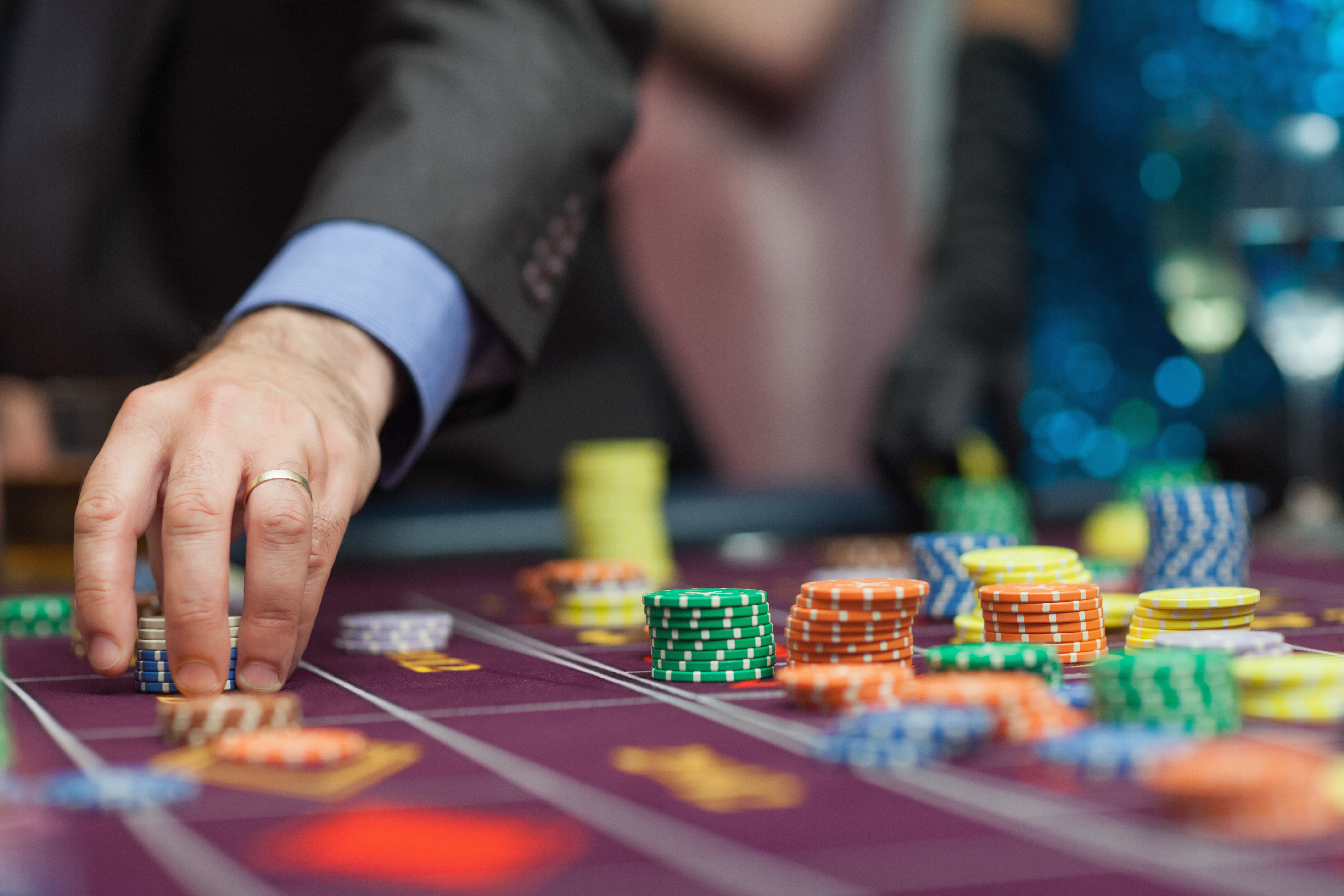 WHAT ARE BITCOIN CASINOS?
Bitcoin is currently the largest and most popular cryptocurrency in the industry. It was also the first to emerge and has become a familiar name, not just in boardrooms but at casino tables, too. While traditional casinos transact with chips that can be exchanged for cash, Bitcoin casinos carry out these transactions using mostly Bitcoin.
Some of these casinos operate solely with Bitcoin while others offer the Bitcoin currency alongside its fiat counterparts. Other casinos like PokerStars, the largest online poker room in the world, are also making plans to adopt Bitcoin.
The emergence of the internet modified the way gambling is traditionally practiced by introducing online casinos. These virtual casinos allow users to stake bets and play at tables without necessarily being present in person.
Bitcoin fits directly into this model and, as a result, its adoption by these online casinos continues to grow.  They operate irrespective of geographical location and some of the limitations that normally affect traditional gambling. However, some of these casinos are subject to local laws, in line with the measures put in place for the prevention of fraud.
Bitcoin casinos offer several options for users to multiply their digital currency by betting on stakes in different Bitcoin games including casino games, online lotteries, spread betting, sports betting, and other gambling games. Although these casinos offer several options, poker is considered the most popular one.
Some popular Bitcoin casinos include Satoshidice, Swichpoker, Satoshibet, BitLotto, Bitzino, StrikeSapphire, and others. BestBitcoinCasino, a site which specializes in Bitcoin casino-related content, houses a list of Bitcoin casino reviews that players can consult when researching which games to play.
HOW ARE BITCOIN CASINOS OPERATED?
Most Bitcoin casinos are run with the use of advanced software, just like normal online gambling. The success of the operation depends on how reliable its supporting software is and its ability to conduct games without the need for human intervention. These platforms are usually configured to process and deliver results on random inputs without any form of bias.
This makes the process fair and transparent, allowing players to earn extra income and grow the amount of Bitcoin they hold. The software acts as a table dealer where needed, in a game of human players, just like popular computer games in which human players could play against a computer.
The largest and most popular Bitcoin casinos use their own gaming software to cater to their large user base. They develop and modify the software as time goes on, going as far as using AI to improve the user experience of players. Smaller casinos, on the other hand, cannot afford to develop such complex software and may purchase rented versions. These versions can be customized with their own added game features.
The major problem with this software setup is that it becomes difficult to truly convince players, especially losing ones that the game is completely fair. There is a general distrust of the online processes where players have no way of knowing how the algorithm makes its selections.
To fix this, Bitcoin casinos openly disclose the functionality of their software. By adopting the open source approach, they can bank on peer-based reference to strengthen their systems. This also earns them the trust of their user base who feel more comfortable knowing that the casino has nothing to hide from them.
WHY ARE BITCOIN CASINOS GAINING POPULARITY?
As with Bitcoin itself, the growing popularity of Bitcoin casinos is partly driven by hype and the need to be part of a new technology. Aside from that, these casinos offer features like anonymity which traditional casinos do not. Generally, players prefer to stay anonymous for security reasons. The knowledge of players' profits makes them easy targets for kidnapping, theft, and fraud.
Bitcoin transactions are usually anonymous and this feature trickles down to the casinos as well. They do not request for transaction fees and offer free unlimited daily transactions instead. Traditional fiat currency casinos, on the other hand, have limits and fees on their transactions.
Another huge advantage is that they can be accessed by anyone from any part of the world. This promotes inclusivity in gambling and ensures that those who work as professional gamblers even in developing countries, get a seat at the table. These casinos also operate round the clock, eliminating the time zone barriers that restrict a player from different countries.
The digital nature of Bitcoin casinos allows for the modification of some games and a general relaxation of rules that are otherwise strict in traditional casinos. As a result, more people would rather use them for their gambling needs. They manage to escape the scrutiny of authorities and offer a better sense of community between players who are also holders of cryptocurrency.
THE FUTURE OF BITCOIN CASINOS
Bitcoin gambling is fairly new and there is limited data available to say how big it could become. For now, there are several factors that may limit the further adoption of this casino model. They include:
Audit and verification challenges, since players are mostly anonymous and only provide limited user details. For something as sensitive as online gambling which involves huge sums of money changing hands, verification issues are a ticking time bomb.
Some countries have strict laws against gambling, while some completely forbid it, like the U.S. A lot of these countries may begin to scrutinize Bitcoin casinos since they do not obey local laws, making their operations difficult to regulate.
FINAL THOUGHTS
The gambling industry accounts for a huge part of global revenue and ultimately, its adoption of cryptocurrency is a great way to boost adoption for the future of bitcoin.
Casino gambling has always been viewed as a risky game, whether it is carried out with fiat currency or cryptocurrency. Its ethical standpoint has also been debated continuously. However, one thing is certain: cryptocurrency offers the industry a better way to do what it has always done.
There is no doubt that Bitcoin has several advantages over fiat where online gambling is concerned, from anonymity to the elimination of geographical barriers. However, before going for this option, users must fully understand that this is a new development in the gambling industry and just as it attracts players, it attracts criminals as well.
This article was originally published on MintDice. Republished with permission.