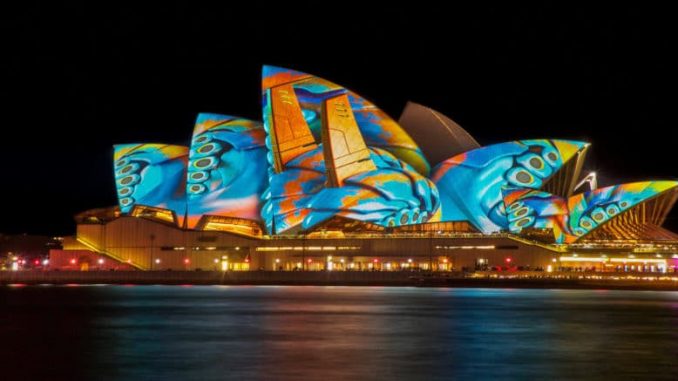 Australia. Plenty of images come to mind when we think of the land down under. Sun-bleached surfers, wallabies, the Sydney Opera House. But, Australia, despite its modest population of 23 million, is more than just a faraway tourist destination. The home of kangaroos, koalas, AC/DC, and vegemite is well on its way to becoming a world leader in the blockchain space. Here are at least five signs of blockchain innovation in Australia right now.
1. Australia Is a World Innovation Center
You might not know it, but Australia is actually the 11th largest economy in the world. And it's one that's in a state of transition–fast. With an economy traditionally based on manufacturing, the government's focus for the future is firmly fixed on technology. And, more specifically, on blockchain innovation in Australia.
They've been paving the pathways for this for some time now. In 2016, the government of Southern Australia allocated $80 million to creating jobs of the future and modernizing the economy. In that same year, three of the world's most disruptive startups on the Disrupt 100 list (curated by the likes of Microsoft Ventures, IBM curate, and Sky News) came from Australia, recognized as having the power to "influence, change or create new global markets."
There are also plenty of international companies with a foothold down-under. The likes of HP and Microsoft both with innovation centers here. Australia has already made a splash on the world scene with its homegrown telecom company Myriota. The company won best industrial startup at the Internet of Things Summit, Silicon Valley, for their low-cost, low-power IoT transceiver.
And when it comes to blockchain innovation in Australia, their talent pool is quickly deepening, with an entire innovation district Tonsley already blooming in South Australia. With its driverless buses, open spaces, restaurants, and meetup centers, Tonsley is Australia's answer to Silicon Valley. A place to foster creative thinking, innovation, incubation, skills, connections, and conditions needed for new technology like blockchain to thrive.
TechStars' first accelerator program in the Asia-Pacific region is based in Adelaide and the entrepreneur scene is thriving in this Australian city. As the US continues to forge its path to regulating cryptocurrencies, smaller countries, it seems, are steaming ahead. Well, smaller population countries anyway.
2. A Pioneering Stock Exchange
Despite recent announcements from NYSE parent company ICE and Switzerland's SIX, Australia's largest stock exchange is already light years ahead. Not only has The Australian Securities Exchange (ASX) already been listing cryptocurrency exchanges and blockchain companies since 2014, but they're actually migrating their entire infrastructure to blockchain by 2020.
We're not just talking about listing Bitcoin or other digital assets here. The country's main stock exchange will embrace blockchain technology entirely. The plan is to implement a post-trade system that is blockchain-based. This will replace their existing Clearing House Electronic Subregister System.
ASX estimates that by moving over to blockchain technology to administer the Australian financial market, they can add as many as 50 new features for traders, at the same time as making significant cost savings. The plan is already underway and will make the ASX the world's first major stock exchange to migrate to blockchain technology.
3. Government Funding for Blockchain Research and Development
In May, the Australian government announced they would allocate $700,000 AUD ($500,000 US) to "blockchain research," and how to use it to deliver more reliable and secure government services. Part of the money will also go towards funding a Digital Transformation Agency (DTA) to evaluate using blockchain for government payments.
The goal is to understand how blockchain innovation in Australia can help improve efficiencies and modernize the country's economy. They also aim to assess the level of maturity of the technology and the problems it may solve. This appears to be taking a leaf out of Malta's book with the establishment of a digital innovation authority to regulate and assess blockchain initiatives.
While this is not necessarily a huge sum, it's not the only funding allocated for blockchain projects. The Australian Department of Home Affairs (DHA) also announced tentative plans and a proposal to use blockchain alongside AI and IoT to manage international trade and supply chain.
Then just last month, the Australian government awarded IBM a cool $1 billion AUD ($750 million US) to develop blockchain innovation in Australia over the next five years. This will be specifically geared towards developing AI, blockchain, and quantum technology solutions for cybersecurity, research, and data management.
Some critics have questioned the Australian government's seemingly blind faith in IBM after their disastrous attempts at managing the country's 2016 census (which suffered incessant DDoS attacks). Others suggest that a long-term commitment with just one provider may not be a good move. This could mean repeating the mistakes made in the dotcom boom at the turn of the century.
Either way, the five-year IBM agreement is an indicator that neither the tech giant nor the Australian government believes that blockchain technology is going away any time soon.
4. Academic Centers of Excellence
Australia is also earning a reputation for leading academic centers of excellence in blockchain technology. The RMIT University, for example, has a long-established blockchain innovation hub and has already committed just shy of $3 million of funding in blockchain innovation in Australia. The institution claims to be the "world's leading social science research institute in blockchain."
There is also no shortage of blockchain meetup centers around the country including the Blockchain Centre in Melbourne, regular meetups in Sydney, and of course, Southern Australia's Tonsley.
5. Major Blockchain Companies
Finally, some major blockchain projects are coming out of Australia as well, including Perth-based blockchain technology company DigitalX that was listed on the Australian Securities Exchange (ASX) in June 2014. As an innovative blockchain company, they offer ICO consulting, blockchain software development, and other consulting services.
Power Ledger from Western Australia is an energy blockchain startup that enables peer-to-peer (P2P) electricity sharing. Raising a massive $34 million in its ICO, Power Ledger also received a further $8 million from the Australian government. This is meant to help develop its incentivizing marketplace for renewable energy.
Block8 is an Australian blockchain incubator aiming to help other companies accelerate their projects by giving them access to their network, expertise, and funding opportunities. And startups Havven and CanYaare also starting to find success, raising millions of dollars of ICO funding and developing solutions for volatility and an online work marketplace respectively.
Blockchain Innovation in Australia Is Booming
With a government committed to fostering innovation and technology, and conditions ripe for it, it will be interesting to watch developments in Australia. We'll see if IBM can get it right this time, and how the ASX blockchain-based system works. So, instead of looking around for innovative companies, next time, it may pay to look down under.
This article by author Christina Comben was originally posted on Coincentral. Republished with permission.